MUBEEN AIR TRAVELS
TAKING PEOPLE TO GREATER HEIGHTS
When one is planning to travel abroad on a holiday or for gainful employment then one can't stop thinking about Mubeen Air Travels, one of the oldest IATA travel agency located in the heart of the commercial city of Vasco da Gama since 17th March 1982.
Mubeen Air Travels has the honour of being the only IATA Travel Agency in Goa to be recognized by Ministry of Overseas External Affairs, New Delhi for overseas recruitment.
In 1985 Mubeen air travels diversified by opening a branch office at Casa Mohidin, Julieta Building, Vasco da Gama Mubeen Air Travels has stood the test of time and is acclaimed as the most reliable and sought after Overseas Recruiting Agency in Goa after having recruited a large number of Engineering, Paramedical, Hospitality, skilled and semi skilled technical staff to countries like Saudi Arabia, U.A.E, Bahrain, Oman & Qatar. providing prompt and personalized service in Domestic and International Air Ticketing/ Haj Umrah and Ziarat Packages / Visa Assistance to Gulf Countries, Far East, Europe, UK, USA/ Foreign Exchange/ Passport/ PCC/, Emigration Clearance/ Attestation of Marriage, Birth & Educational Certificate from various Gulf Consulates/ Apostille/ PIO Cards/ Overseas Employment.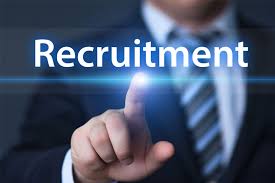 Licensed for International placement, approved by ministry of External affairs, government of India. Employment agencies for jobs in Saudi Arabia, Qatar, Oman , Dubai, UAE, Kuwait & Bahrain. As a leading job consultancy & recruitment agency in India since 1985, Mubeen Air Travels provides the candidate best suited to fulfill the clients requirement.
A successful partnership results from hiring the right candidate for a specific job. As every recruitment has criteria & every company has a specific demand, we understand & value this. We have a data base of skilled workers and experienced professionals across various industries like Hotel industry, Engineering and Civil.